Find Your Perfect Pad
Use the tool below to see the different floorplans at levels available at Lucky.
Big Enough to Share!
Nearly every apartment floorplan we offer has bedrooms that are big enough to double up in. Sharing a bedroom is a great way to save money (and to make life-long friends)!
90% of our bedrooms are 120 sq. ft. or larger and our average bedroom size is 12′ x 12′.
Penthouse: Floors 11-14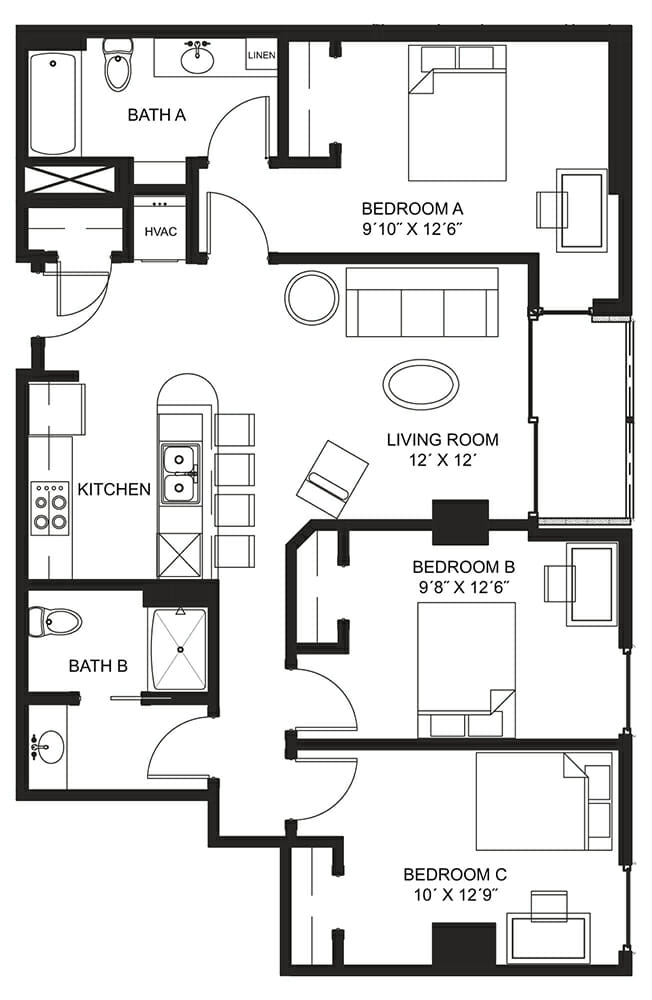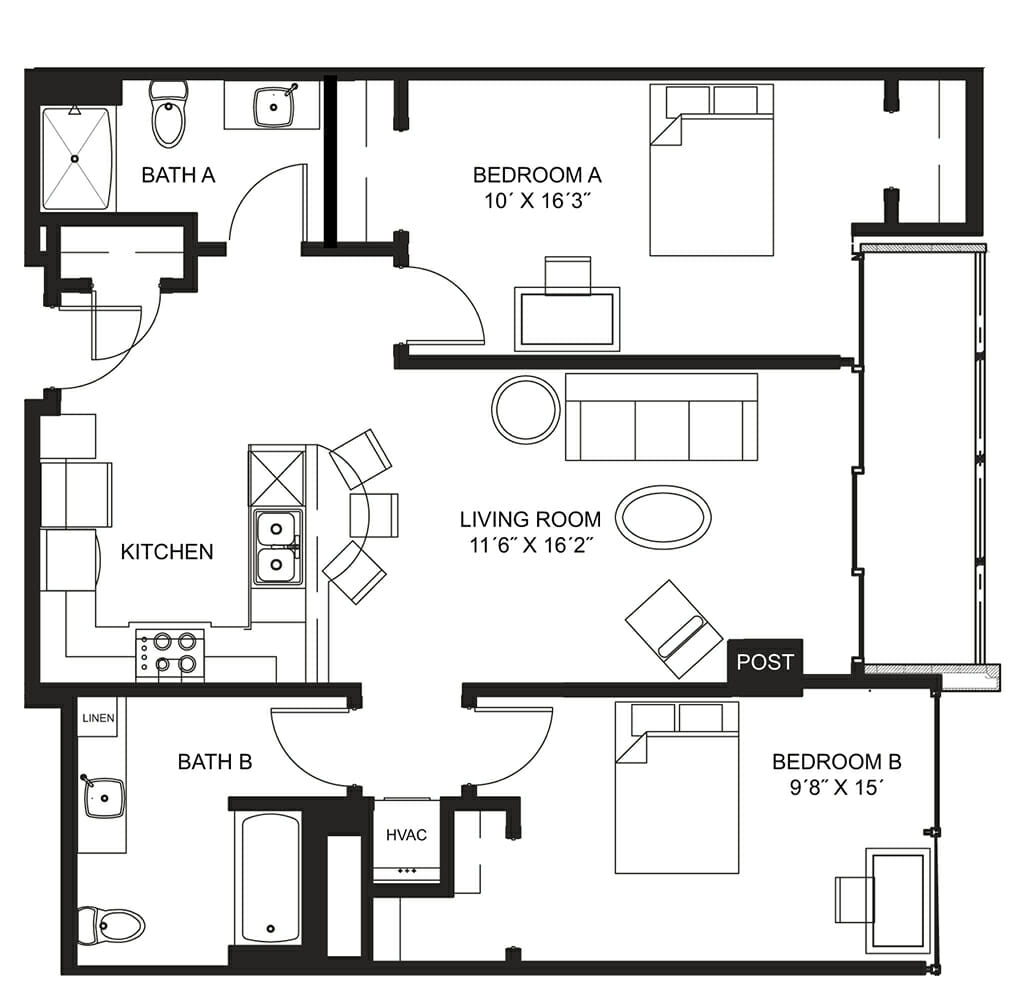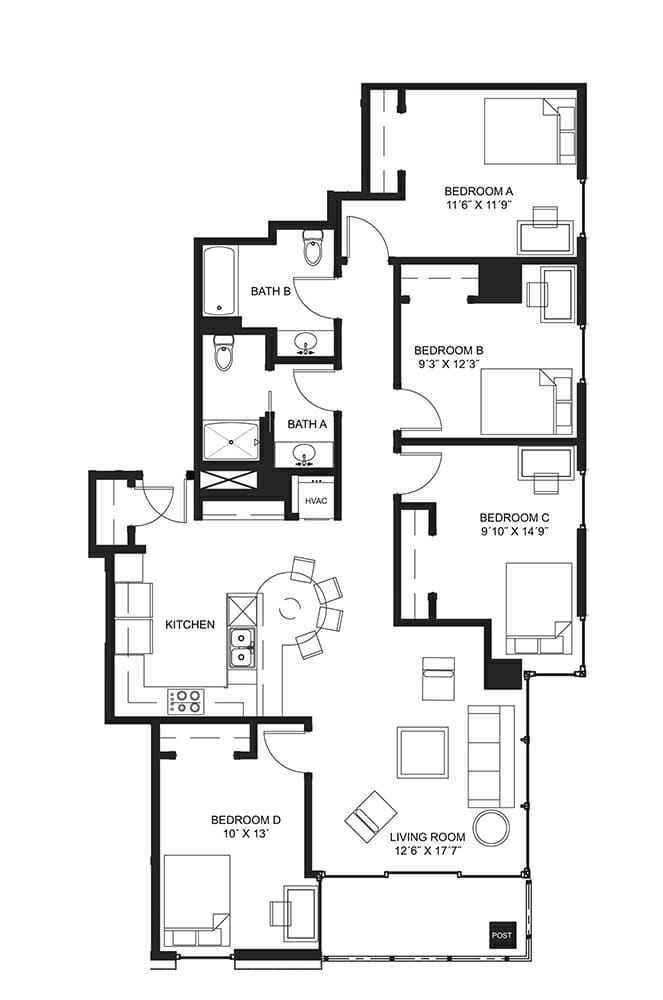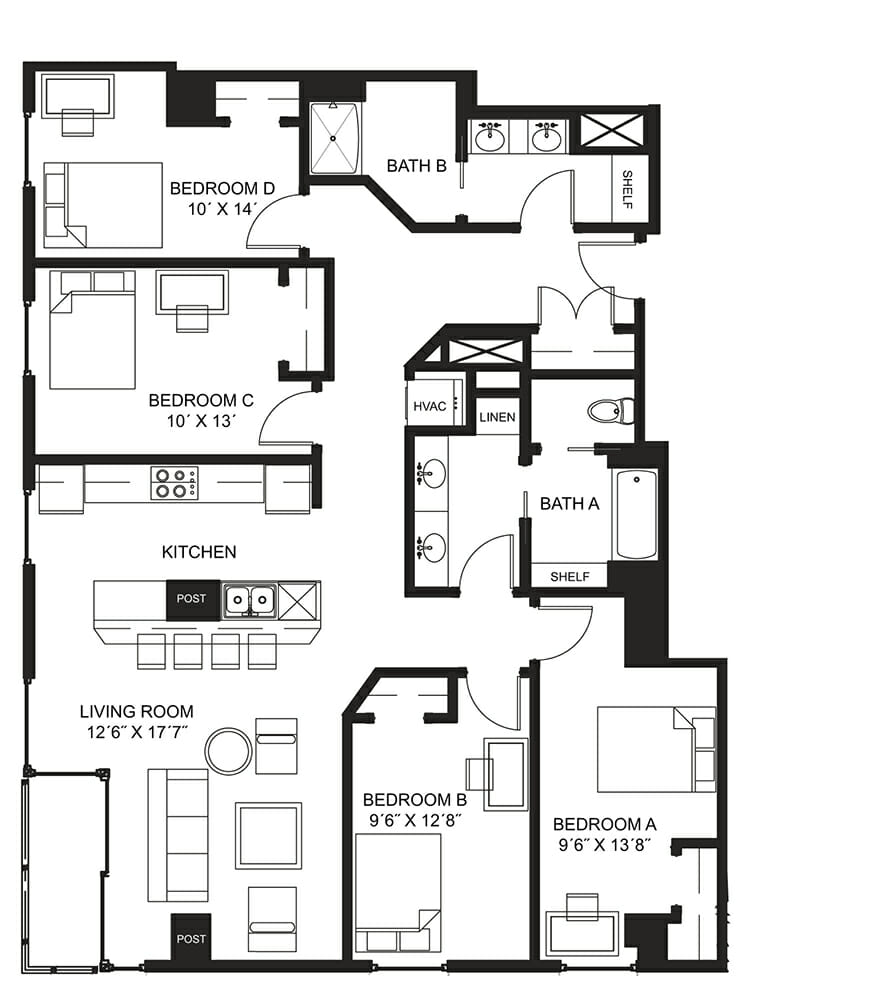 Core/Dorm: Floors 5-10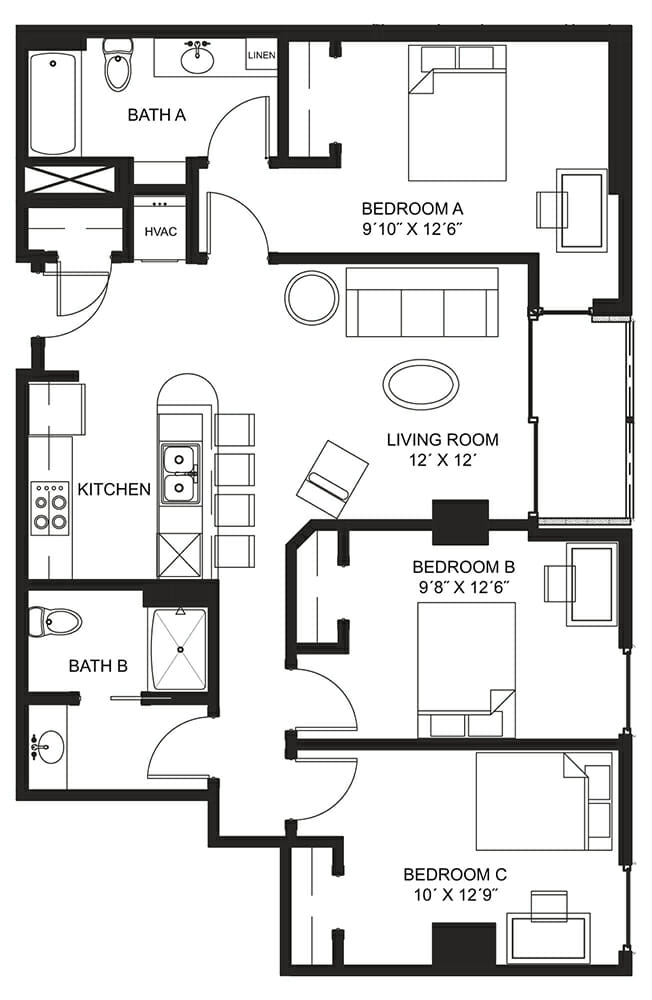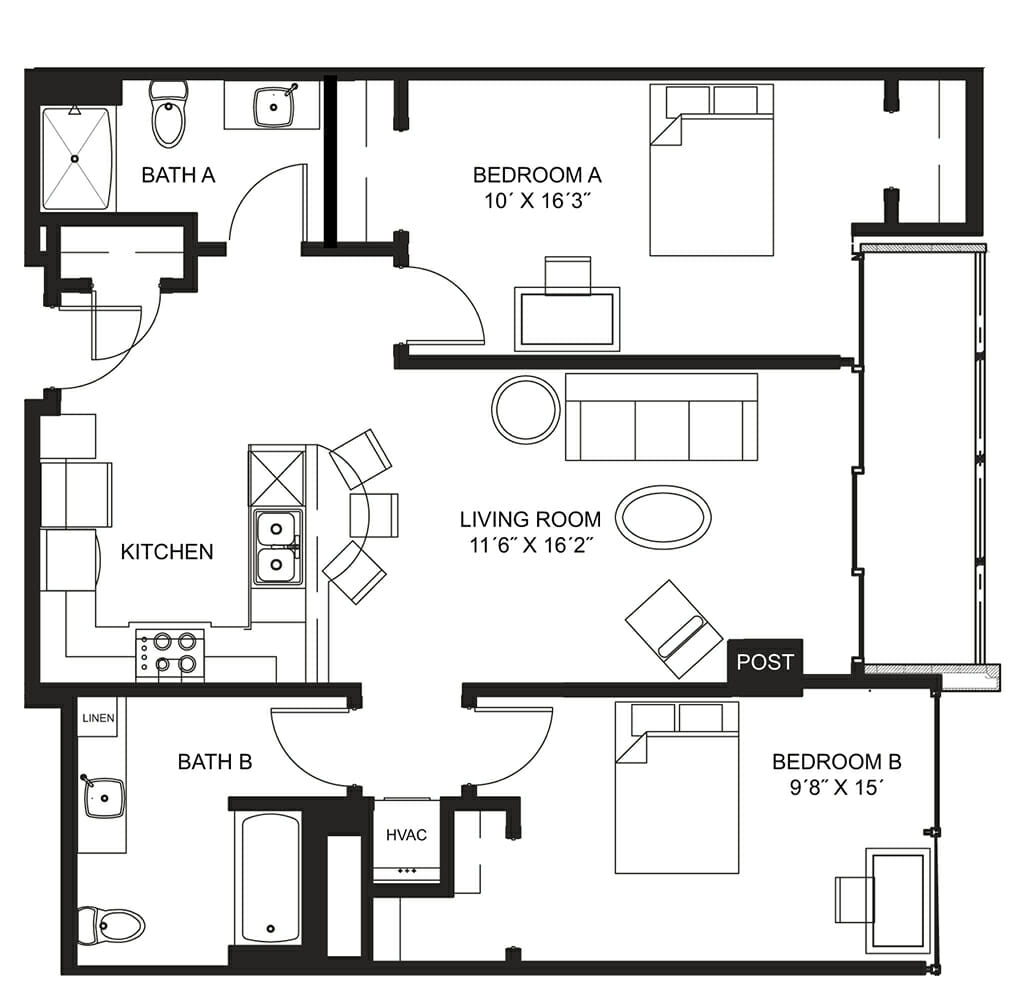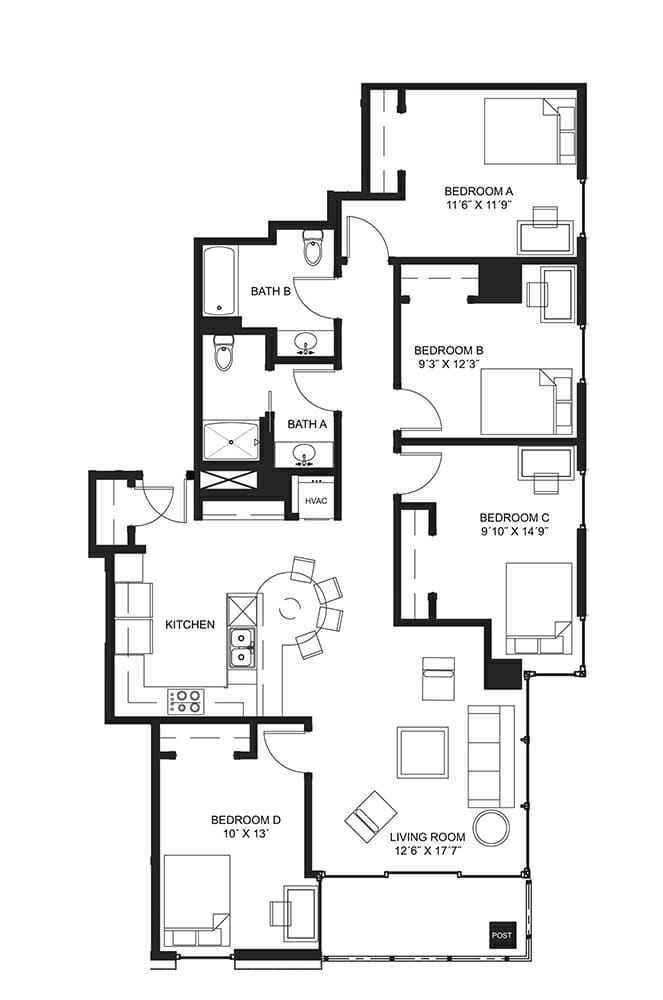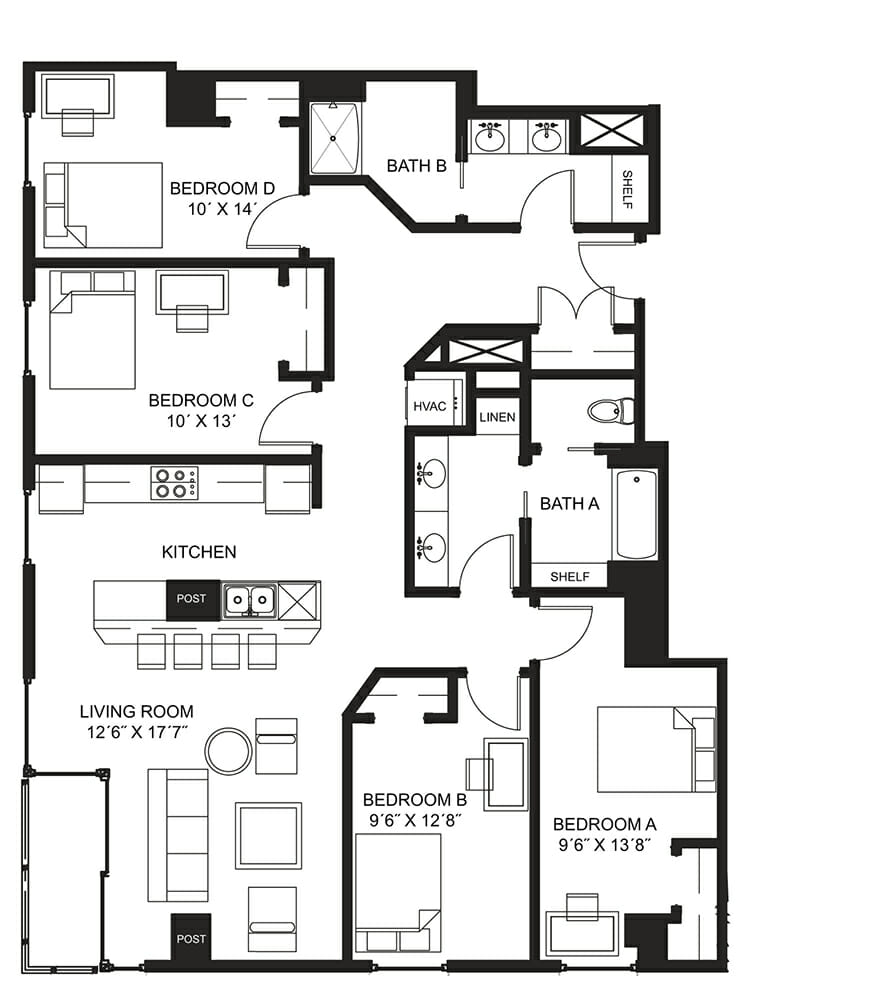 Dorm Only: Floor 4
The fourth floor at Lucky is available through our Dorm@Lucky program.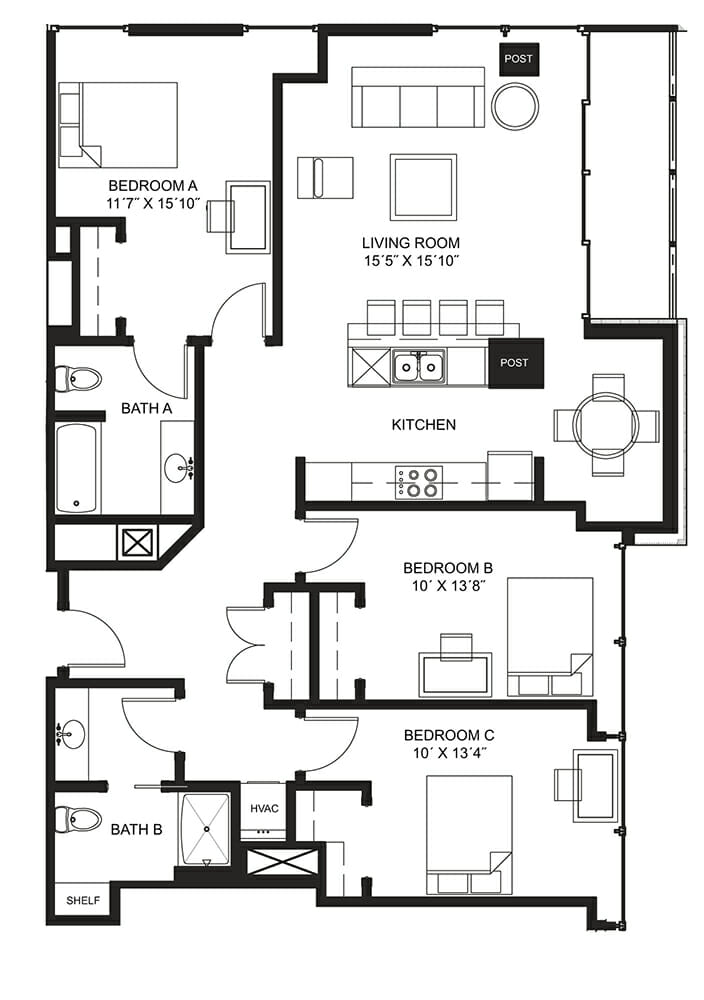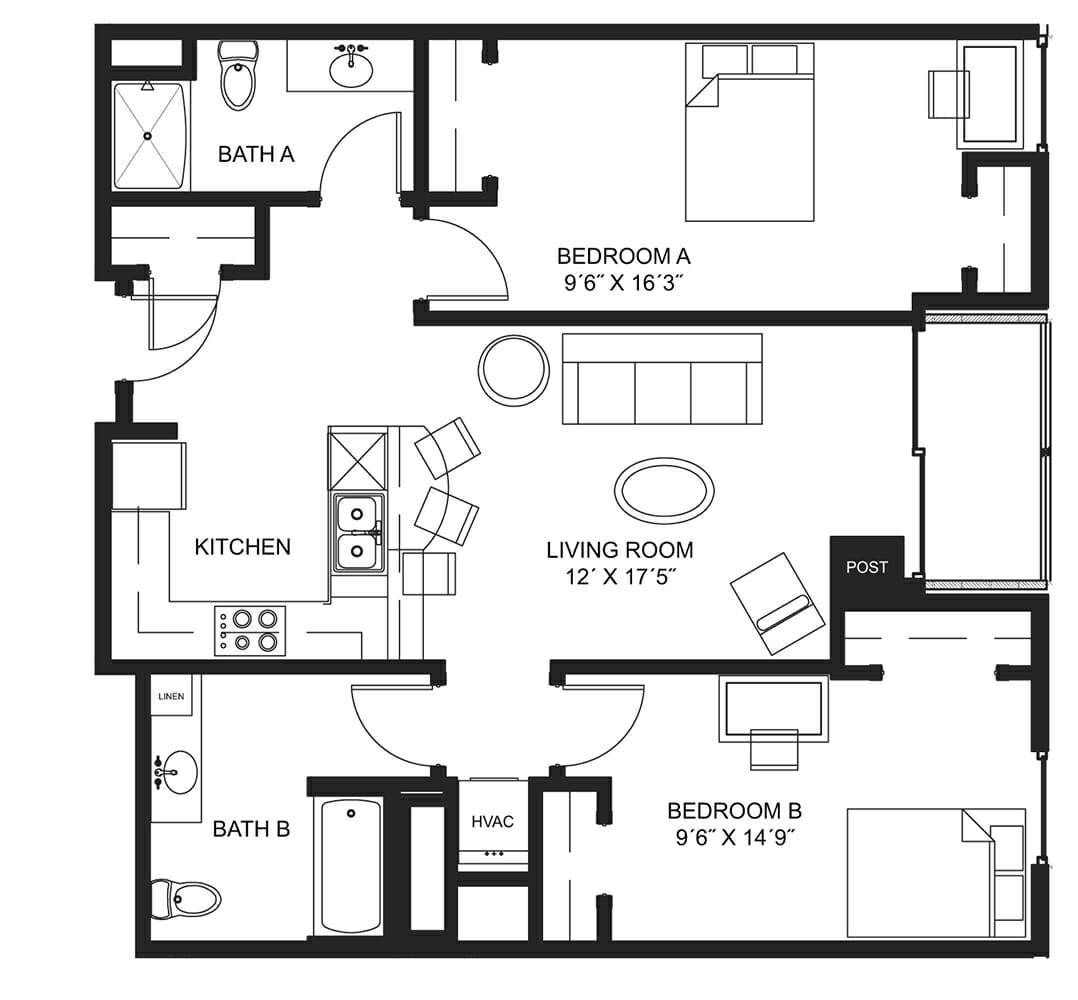 Tour an Apartment Today – In Person or Virtual!
Just give us 24-hours and we'll schedule a private tour of your top apartment choices, allowing you to find the perfect fit!